Technological line for MSW and MW recycling productivity 30,000 tons / year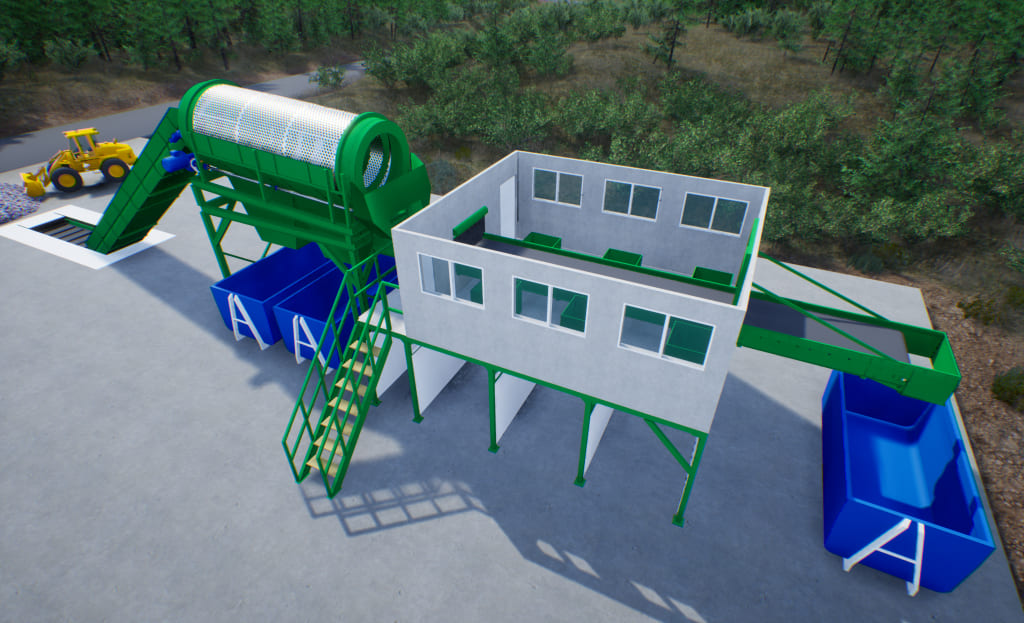 Technological line equipment for MSW and equal MW recycling, also technological scheme of recycling process, the project of equipment placement and 3D model of the complex were developed by the enginnering centre of LLC "Ecotech" in accordance with annual capacity of 28 tons per hour, with a high level of automation.
Basic technical specifications of the complex.
Initial material for recycling MSW and equal MW material
Initial fraction 0-600 mm
Maximum possible fraction ≤ 750 mm
Moisture high
Bulk weight 0,2 t/m³
Capacity of the complex 200 thousand tons
Equipment consumption efficiency coefficient 0,81
Productivity (required) ) 28 t/h
Energy supply Three-phase, 380 V, 50 Hz
List of items included in the complex.
Receiving bunker with support metal constructions.
Plate feeder.
Set of belt-chain conveyors with support constructions and operating platforms.
Drum separator DS-1-28.12.
Set of belt conveyors with support constructions and operating platforms.
Horizontal semiautomatic press AP-sk 28 SIMPRESS with roller conveyor.
Set of multifilters 27 m3.
Administrative platform.
Sorting cabin.
Aspiration and ventilation system of the complex.